Ethyl Ether is a band from Cape Town with 4 members that is Andrew Paine on Vocals and Guitar, Pabs on Bass and Vox, Patrick Naidoo on Drums and Adam Brandon on Lead Guitar. Ethyl Ether has a unique sound that can't be described as just one genre, it is not quite punk, not quite pop, not quite rock but something in between, which they have coined Aggro-Pop.
RockingSA discovered Ethyl Ether while prowling facebook to see what fresh and new bands is out there as we have been in hiatus for a while. RockingSA contact the band while they were on tour in December and requested info, pictures and music clips so that the RockingSA team can write a review about them.
Firstly let's look at their band name Ethyl Ether, Ethyl ether is a colorless, volatile, highly flammable liquid with a powerful, characteristic odor and a hot, sweetish taste. Rarely will you find a band that's name describes their look and music and you can feel it when you look at their music videos.
Ethyl Ether haven't just appeared from no wear in a puff of smoke they have been going over 2 years and been gigging regularly around Cape Town music venues. They have released Two albums 'The Pleasure Room' and 'Museum Of Human Error' plus a live ep 'Into Chaos'.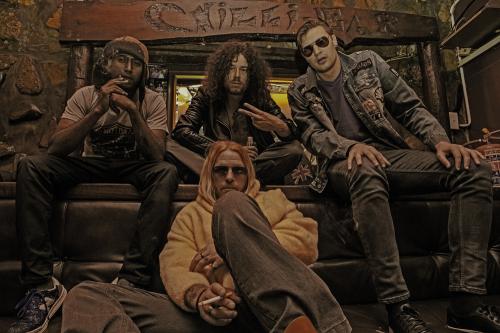 When you look at Ethyl Ether appearance and listen to their songs you are transported to the 70's and 80's with great bands like Led zeppelin, Kansas, AC/DC and Thin Lizzy to name a few. When you listen to 'The Curtain Falls' a song from their album 'The Pleasure Room' you can't help to get hooked from the intro to the intoxicating lyrics "when the time comes to go, will I know when it is over" and "when the curtain starting to fall, will we know the show is over".
'Chemicals' a song from there album 'Museum Of Human Error' it is a song about being introduced to drugs and the effect drugs have on you. This song is very relatable if you ever tried any form of chemicals because as the song says it changes you and you feel happy on the inside.
'We Go Riding' a song from there album 'Museum Of Human Error' it a song about going for a joy ride or a road trip, when you listen to this song you can't help but to start tapping your feet to the beat of the song. This is definitely a song that must be on your playlist if you are going on a road trip.
The band is currently half way through recording their 3rd album 'Chrome Neon Jesus' and are about to release the new single and accompanying video 'Cold Black Soul'.
Find out more of Ethyl Ether:
www.reverbnation.com/ethylether
twitter: @ethyletherSA
Instagram: ethyletherza
Related Searches:
rockingsa
,
ethyl ether
,
cape town band
,
andrew paine on vocals and guitar
,
pabs on bass and vox
,
patrick naidoo on drums
,
adam brandon on lead guitar
,
unique sound
,
not quite punk
,
not quite pop
,
not quite rock
,
aggro-pop
,
'the pleasure room
,
museum of human error
,
into chaos
,
led zeppelin
,
kansas
,
ac/dc
,
thin lizzy
,
the curtain falls
,
chemicals
,
we go riding
,
chrome neon jesus
,
cold black soul
,
@ethylethersa
,
ethyletherza
Images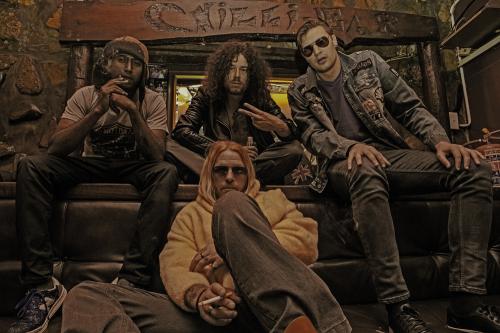 Ethyl Ether is a band from Cape Town with 4 members that is Andrew, Pabs, Patrick Naidoo and Adam Brandon.
View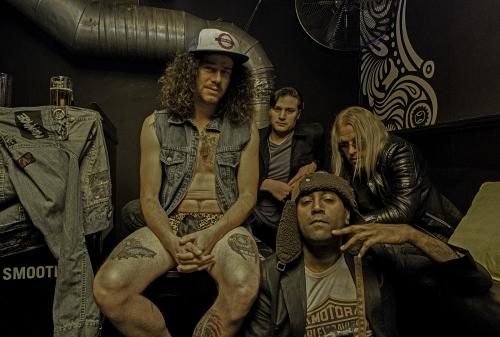 Ethyl Ether Promotional Photo
View
Into the looking glass with Ethyl Ether banner
View